Prof. Florian Holsboer has been awarded the Robert Pfleger Research Prize 2012
This year's prize award appreciates medical research in the field of depression and infection biology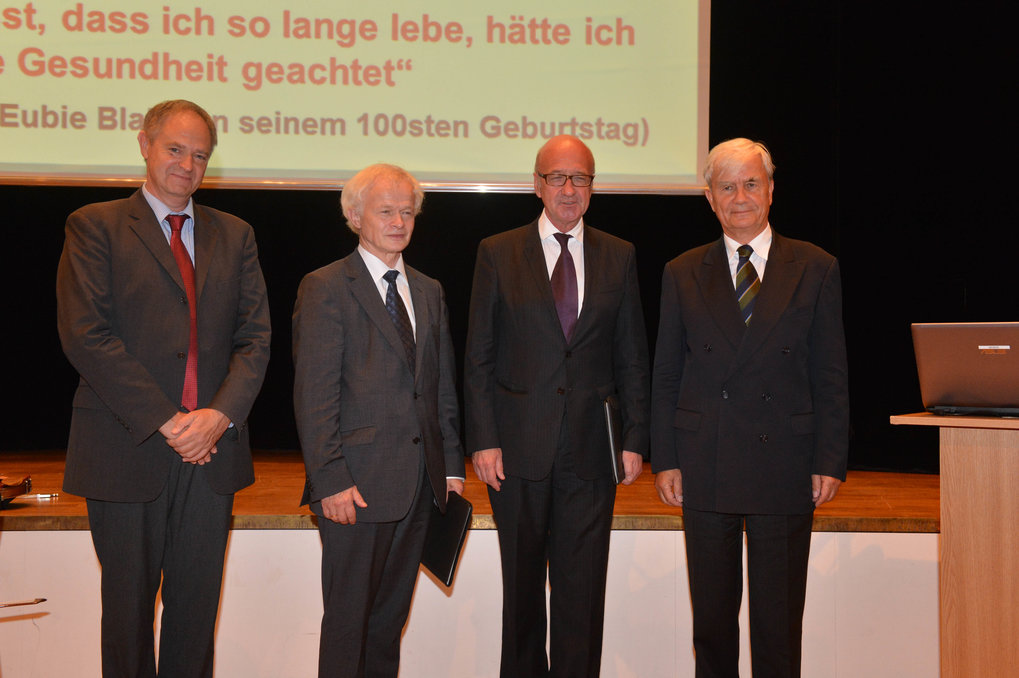 One of the most coveted medical research prizes has been awarded to Prof. Dr. Florian Holsboer, Director of the Max Planck Institute of Psychiatry in Munich, this year, honouring his achievements concerning the development of a "personalized depression therapy". The second laureate, Prof. Dr. Michael Hecker, Director of the Institute of Microbiology at the Ernst Moritz Arndt University of Greifswald, has been honoured for his scientific findings in proteomic research and infection biology.
The prize, amounting to 50,000 Euro, was awarded within the framework of a ceremonial act attended by 150 invited guests from science, politics and business in the Hegelsaal of the Congress and Concert Hall in Bamberg on June 30th, 2012.
"With his research, Professor Dr. Holsboer has provided completely new insights into the development and therapy of depressive disorders. On the basis of his results, depression, a widespread disease, can now be treated in a more targeted manner", Prof. Dr.-Ing. Rainer Drewello, Chairman of the Foundation Board, explained in his speech.
With the research prize, the Robert Pfleger Foundation appreciates the successful work of Prof. Holsboer for a fundamental understanding and more effective therapies of depressive disorders. His research aims at identifying the individual biological differences among depressive patients in order to enable a more targeted therapy of the disease in future. In the field of psychiatric research, Prof. Holsboer is regarded as a pioneer of personalized medicine.