Exploring Biomarkers of Electroconvulsive Therapy in Major Depression
Depression is one of the most common psychiatric disorders. In addition to medication and psychotherapy, electroconvulsive therapy (ECT) has been used for treatment for decades. Despite its proven efficacy and safety, our aim is to further improve ECT in order to more accurately predict therapeutic success and to understand the underlying mechanisms in even greater detail.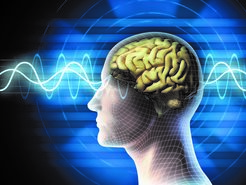 We want to understand ECT more precisely in order to be able to treat patients more individually and better. To do this, we rely on the help of our patients: Our study is aimed at inpatients who are being treated with ECT.
We ask participants to fill out four questionnaires about their symptoms once a week. At the beginning, in the middle and at the end of the study, we also conduct a short interview. We will also draw blood on three days, each three weeks apart.
Are you interested in helping us with our research? Then please contact your attending physician. You are also welcome to send us an e-mail: detect@psych.mpg.de .