Best results for Max-Planck runners at B2Run
It was July 14th, 2016, when 25 brave top athletes from all occupational groups gathered to increase our institute's glory and honor, for the first time presenting our new colors and crest to the runner's world.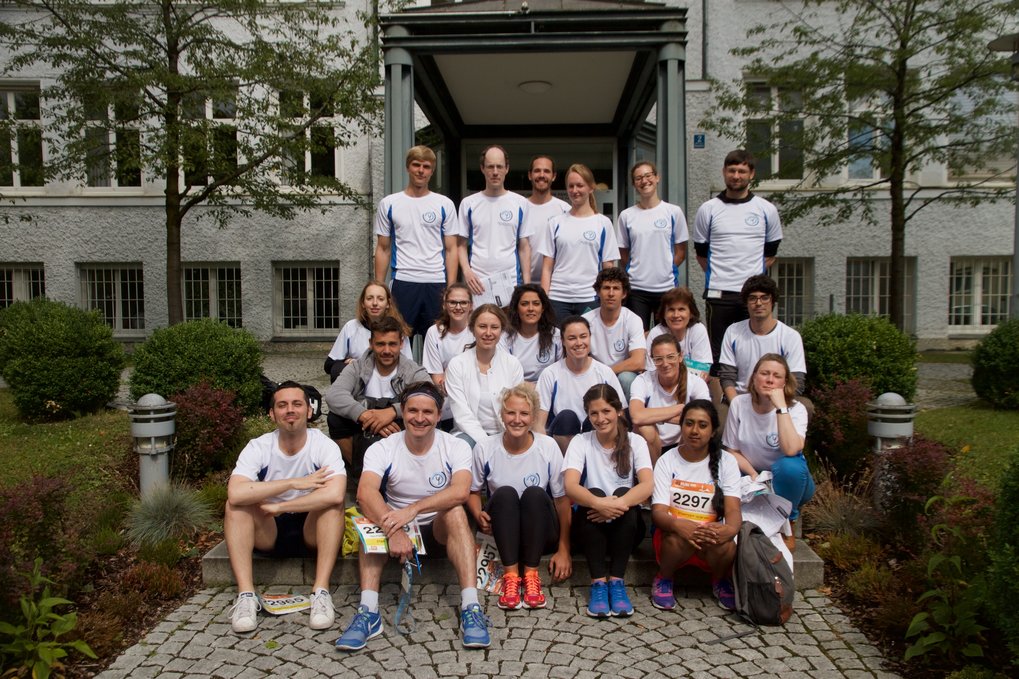 The annual B2run is a traditional challenge to improve your personal best (or at least to try not to slow down), to defend your position in the institute's ranking, or to expose yourself for the first time to the cruel reality of near-olympic competition. But frankly, it was all about having fun with colleagues and about running.

After a terrible rainy morning the sun came out just in time for our photo shooting. Suddenly, we were facing optimal running conditions with low temperatures and a bit of wind. Thanks again to the colleagues of the MPI for Innovation and Competition (nomen est omen) for taking care of our belongings in front of the Olympic Stadium. Fortunately, the B2run was re-organized, now providing seven starting waves in a 20-minute frequency. This really helped to avoid the legendary jams at the start line and during the race. Our team was among the first runners thrown on the tough and strenuous 6.2 km.
And what a team we were! 15 female and 10 male runners, all reached the finish! Our fastest man was Alec Dick in 23:28.8, followed by Michael Metzger (25:37.9) and Hans Faber (26:12.6). Fastest women were Jasmin Weeger (28:38.9), Silvia Cappello (29:04.6) and Isabel Buchsbaum (31:59.4).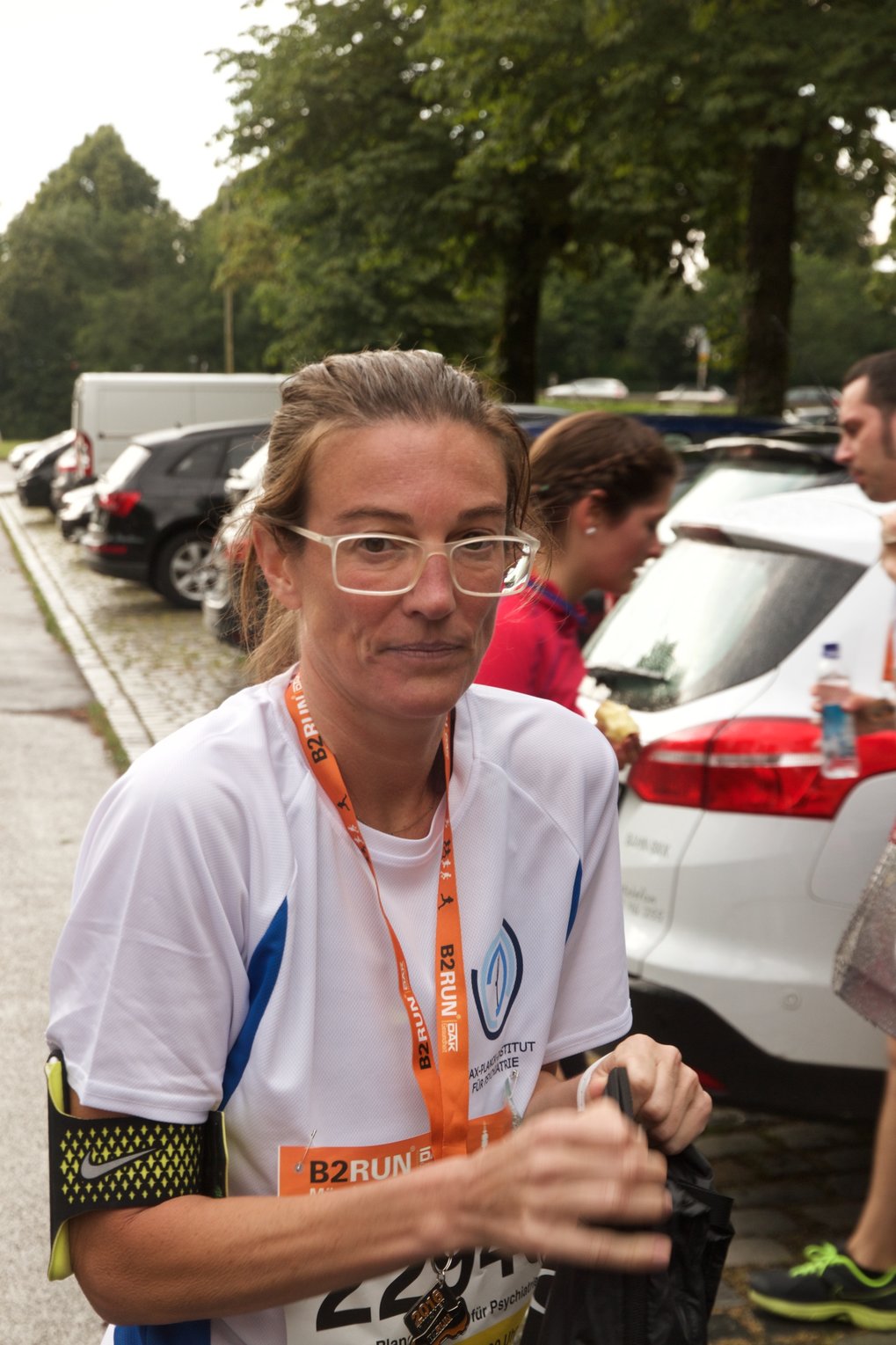 In the team competition, the girls came in rank 150 of a total of 1302 teams, the boys made rank 232 of 2804. Our mixed team was especially successful finishing rank 154 among an incredible number of 3022 teams!
Comparing our results to the other MPIs participating (MPI of Quantumoptics; MPI for Innovation & Competition), our female runners were and still are the measure of all! The male team was only beaten by the MPI of Quantumoptics, however, there is a strong suspicion that these colleagues made use of unfair and illegal quantum-tunnel-effects. Also in the mixed-team competition, our institute finished first of all MPIs. Psychiatry rules!

All in all, about 16750 male and 8700 female runners finished this year.