Welcome to the Max Planck Day Clinic for Psychiatry and Psychotherapy
Our available therapies are aimed primarily at patients with depression, schizophrenia, anxiety or obsessive-compulsive disorder. In addition to optimal medical and psychotherapeutic treatment, we place emphasize on reintegration into the workforce as a focus of therapy.
Who comes to us?
You should consider treatment with us if you are suffering from mental illness but feel inpatient care is not suitable or no longer necessary. The traditional hospital of the Max Planck Institute of Psychiatry is primarily concerned with the diagnosis, treatment and research of stress-related disorders. Our day clinic's treatment spectrum includes depression, bipolar and psychotic disorders and anxiety and compulsive disorders.
What can you expect from us?
We offer a thorough psychiatric and psychological diagnosis and treatment based on the most up-to-date clinical research. As a Max Planck Institute, it is very important to us that we update our patients on the results of our scientific work as soon as they become available.
We work using a multiprofessional, solution-oriented and multidisciplinary approach. For over 10 years, our day clinic has consisted of a highly experienced team of psychiatrists, psychotherapists, psychologists and nurses, social workers, occupational therapists, sports, movement and art therapists and medical staff. Our psychological therapy is oriented to behavioral therapy, which integrates various effective methods of therapy both in individual and group therapies.
During the daytime, there is a wide range of therapy options available:
Occupational therapy with an emphasis on PC-training, COGPACK, crafts
Ergo therapy
Nutritional therapy and household budget training
Relaxation methods
Group therapies, which you can attend in the main hospital
Cognitive training
Creative writing
Art therapy
Psychosocial counseling
Psychotherapy and psychoeducation
Sport therapy
Dance therapy
Yoga
Which therapies do we offer?
We distinguish between 3 integrative focus areas of therapy. Our range of therapies and methods are adapted to the respective focus point and the individual needs of our patients. The weekly schedules can be dynamically adapted to your personal needs.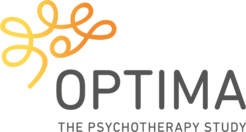 Our patients can participate in our big psychotherapy study OPTIMA. Please find more information here.
Our focus point "structuring" helps you to cope in your daily life and to remain independent, despite the severity of your disease symptoms. The requirements of the particular therapies are divided into manageable steps, with the goal of a cautious increase in resilience.
Our focus point "activating" pays attention to your feelings and the positive things in your life. The therapies are tuned to deal with mood swings, to restart interests and activities or to discover new areas of interest. Here we offer you, in addition to drug treatment, intensive psychological support.
Our focus point "load" is concerned with you regaining your performance with the aim to initiate the return to working life or prepare you for any change in your rehabilitation care.