Max Planck Institute of Psychiatry investing into the future
Construction of the new clinic starts in 2018
The construction plans for the new clinic of the Max Planck Institute of Psychiatry in Munich become more and more concrete. The local architectures Felix + Jonas Architekten GMBH, which has a vast experience in realizing construction projects in the health sector, has now presented a first visualization. The new building, subsidized by the Max Planck Society with approximately 60 million Euros, will comprise about 11,000 square meters and consist of three four-story building sections. Various patios, balconies and terraces will create a bright, daylight flooded atmosphere. The new clinic will be embedded in a park, for the design of which the Munich landscape architects Mahl-Gebhard-Konzepte will be in charge.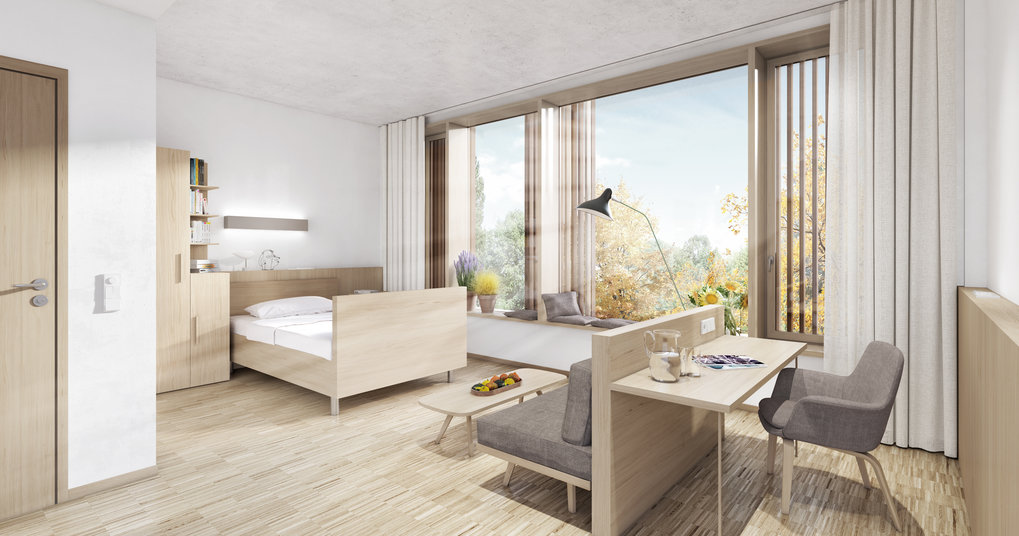 "Brightness and impression of space are therapeutic factors of architecture promoting recovery of severely ill patients," Prof. Martin Keck, Director of the Clinic, explains. "Therefore, we are extremely proud of creating a small green oasis here in the heart of the high density city center." In future, patients will not only profit from the garden area but also from bigger and modern equipped rooms, bathrooms and recreation rooms. Furthermore, the new building will provide considerably improved treatment options: more space for psychotherapy, a new gym and a modern therapy pool. In contrast to the current space situation, wards, day clinics and outpatient clinics will be unified under one roof. This integrated patient care enables smooth and flexible transition from inpatient to outpatient treatment. "Our clinic is in urgent need of restoration," Keck states. "If we want to remain one of the worldwide leading institutes, we have to create the infrastructural conditions for a future-oriented modern patient care with this new building now." The shell works are scheduled to start at the end of 2018; if everything works as intended, the first patients will move into the new rooms in 2021.

Before coming to a decision on the construction project, internal and external committees had considered various variants. Construction of a new building has turned out to be the only future-proof and last but not least the most efficient option. In order to be able to maintain the clinical operations during the construction period, the new building will be constructed next to the present clinic. Therefore, it inevitably has to include the area of an apartment building where Max Planck employees live.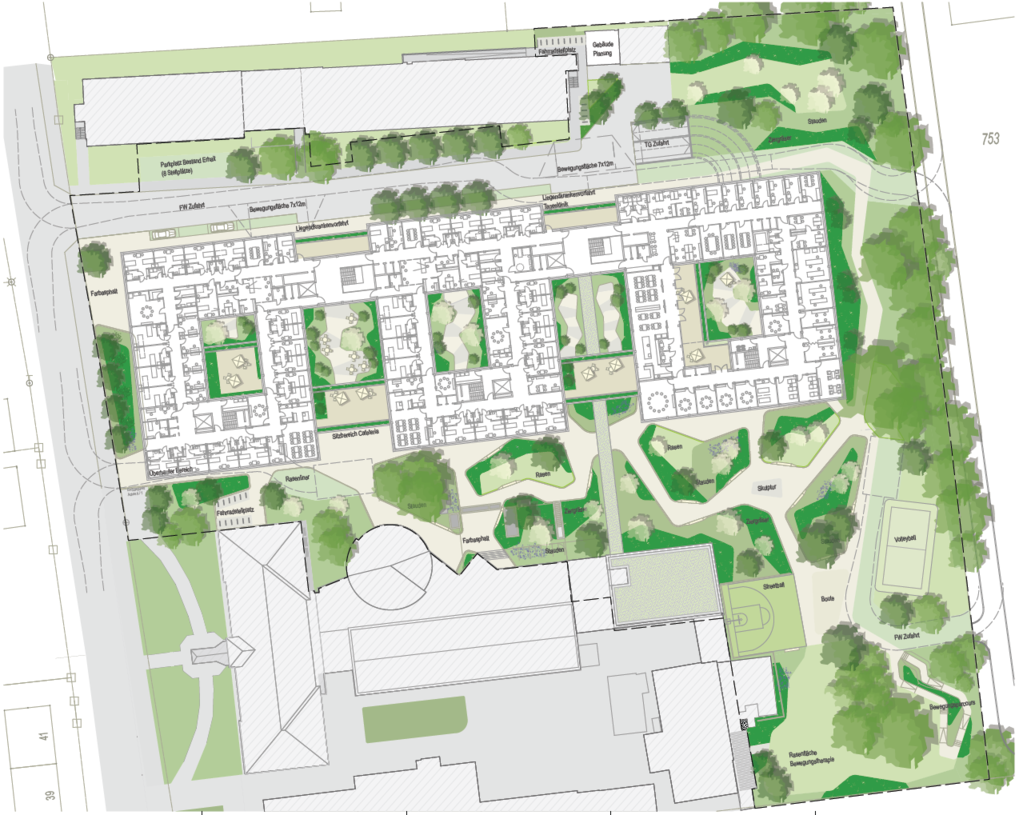 "We understand that this has caused uncertainty in some tenants," Dr. Dr. med. univ. Elisabeth Binder, Managing Director of the Max Planck Institute of Psychiatry, says. Therefore, in close cooperation with the works council, attempts were made to find socially acceptable solutions. In January 2018, all tenants can move to extensively renovated apartments on the premises. "Thanks to the long lead time, the new apartments will be completely refurbished. Thus, we can offer a more modern and better standard and living comfort than before."

Further construction project: Preclinical center

On the premises of the MPI, you can already see an excavation pit. Here, the new preclinical center will be built. "The exceptionally close connection of basic and clinical research and patient care will provide a basis for most efficient integration of research results into new forms of treatment in everyday clinical practice," Prof. Alon Chen, Director of the Max Planck Institute of Psychiatry, explains. At the same time, many animal experimental research projects processed in the preclinical field resort to issues applied in the clinical practice. "There are only few places worldwide where this unique model has been implemented ", emphasizes Chen.

The new preclinical center costing about 16.5 Mio Euro and comprising 1,200 square meters of effective area will guarantee research at the highest possible technical and scientific level in one location. It is to be completed in September 2019.
EF