Laboratory diagnostics
In our lab, we collect data to go far beyond what can usually be tested in everyday clinical practice. In our Biobank, we store material for various research questions.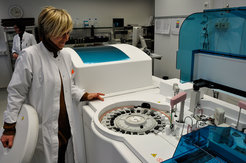 Both patients and healthy controls of the scientific outpatient clinic profit from the broad spectrum of analyzed parameters and the medical competence of the clinical laboratory. Analysis spectrum and medical consultation are tailor-made for the special needs of patients in a clinic for psychiatry and neurology. Clinical chemistry, hematology, hemostaseology, endocrinology, immunology and liquor diagnostics will be included and drug concentrations will be determined, if necessary.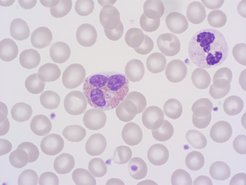 Biobank stores material for research
If patients agree, biological sample material, e.g., blood or saliva, will be stored in our Biobank for use in future neuropsychiatric research. The highest ethical and data security standards are kept.