ScieKickIn 2015: Red-hot battle in Neuperlach
The football team of the Max Planck Institute of Psychiatry secures an impressive 4th place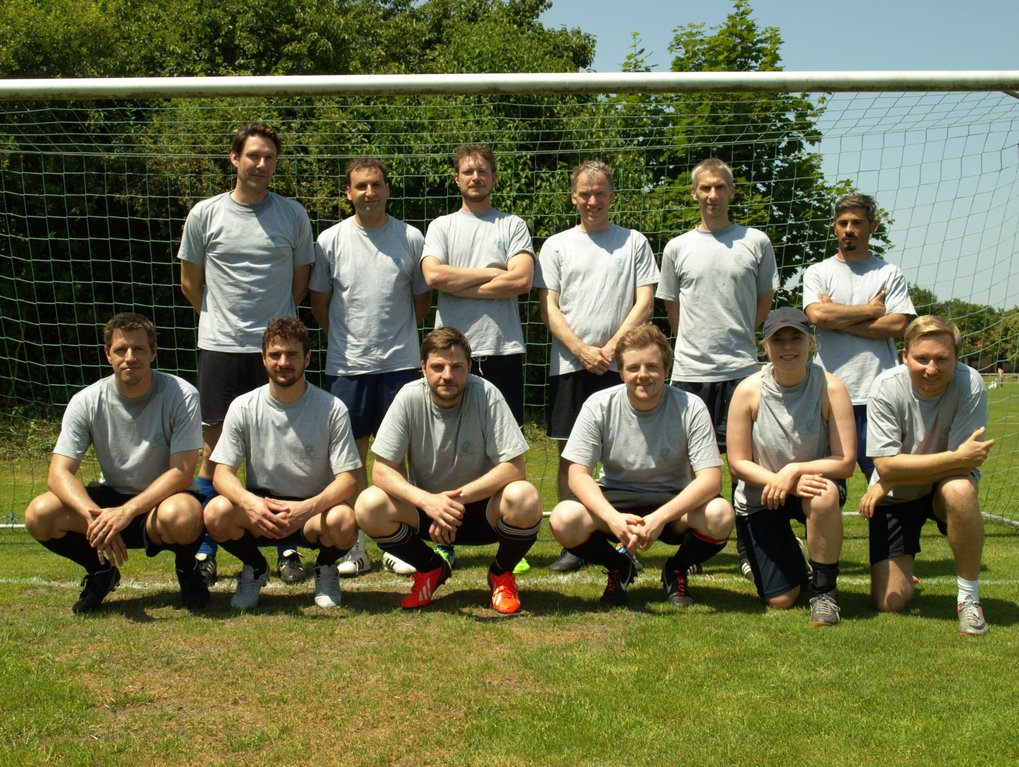 In baking heat, our motley, international and interdisciplinary team, made up of physicians, scientists, therapists, nurses, technicians and members of our technical department, had to compete against the team of Turbine FGK in their opening match. We managed to beat them in a pretty even game but nevertheless a well-deserved 1-0.
Our opponent in the second match was the team of The Qubes. Despite being clearly superior, we were not able to take advantage of our numerous chances. We were then punished by a merciless counter-attack and lost 0-1. Hence, the last group match was going to be the decider on whether we would have to bow out of the tournament or could advance to the next round. We were up against the team of FC Amgen, who had to withstand the full determination of our team. FC Amgen were literally shot out of the stadium by the fearless MPIP team final score: 3-0: We had made it into the quarter final!
In the first knockout match, we played against Virogoal. Thanks to an outstanding tactical performance and an overwhelming fighting spirit (Matthias Knop's solo on the left sideline will be remembered forever), we were able to keep the game open. Thus, with a score of 0-0, the 9 meter penalty shootout was crucial. Our team held their nerves with goalkeeper Timucin Öztürk superbly deflecting a fierce shot onto the crossbar. Winning 3-2, we had reached the semifinal, one of the final 4 of originally 16 teams.
As expected, the team of Roche – with an unbeaten record- proved to be a tough opponent. Despite putting up a strong resistance, our team was outclassed. It ended with a score of 0-2, a well-deserved win for Roche, the future winner of the tournament.
In the playoff for third place, our team lost 2-3 by mischance in the 9 meter penalty shootout against FC Planckelona, the biochemists from Martinsried.
In summary, 4th place was a remarkable result that has made us realize that we could be lifting the trophy ourselves next-time. Outstanding player of the tournament: Thora Halldorsdottir, the only player who managed to play all of the matches to full-time and also added her name to the list of scorers!!!
Congratulations :-)
PT/AN