B2RUN Munich 2015
30,000 runners, a lovely sunny day, a 6.1 km race in the Olympic Park – and we were right in the middle of it!
It has become a tradition for the Max Planck Institute of Psychiatry to take part in the B2Run race in Munich. For the 6th year in a row, 25 members of staff comprising scientists, physicians, psychologists, IT staff, postdocs and Ph.D. students participated thanks to the tireless efforts of team captain Chadi Touma.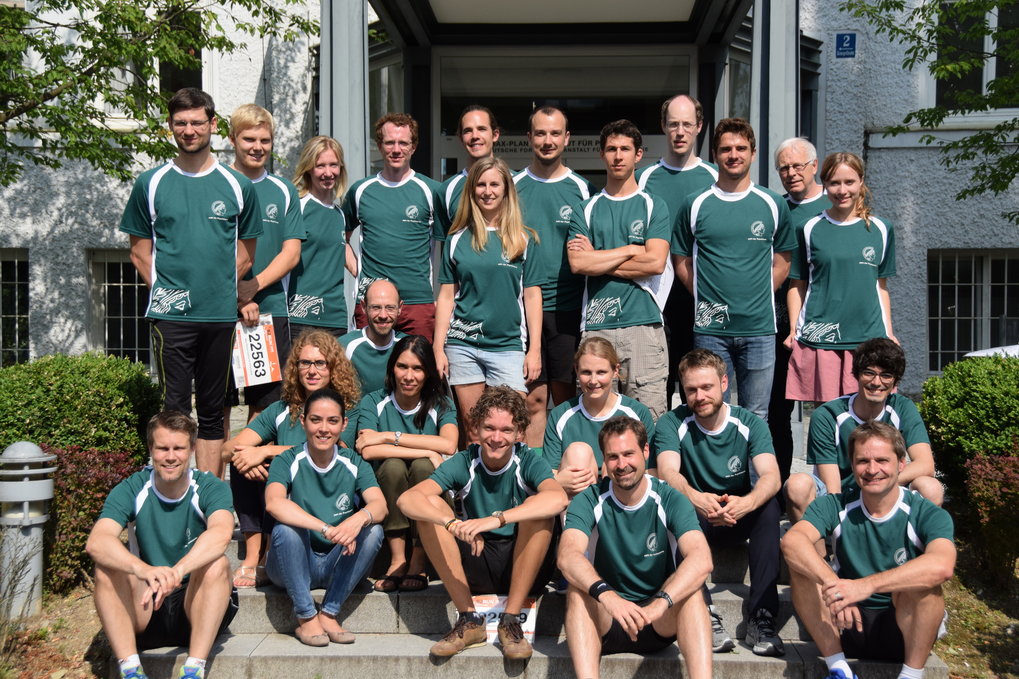 We left the institute at 5 pm, and headed to our meeting point at block no. 17 in the Olympia park. The Max Planck Society's car was already parked and our colleagues had prepared the MPI teams' stand with a tent, chairs and drinks. We stuffed our daypacks into the car, put on our jerseys and jumped into the mass of runners, moving past the company stands towards the starting blocks.
About 30,000 participants were there ready to give their best on this Thursday evening. The runners were divided into two levels at the start-line. Luckily the waiting around was still bearable even in the scorching heat. Several liters of water later, at 7 pm sharp, the starting pistol began the race. The 6.1 km route took us past the Olympic Lake, onwards to the turn at the Event Arena and then at 3 km there was a half-way photo. The true highlight of the race was still ahead of us: the finish through the Marathon Gate into the Olympic Stadium.
Most of us ran for fun, without any intention of being placed. Nevertheless, we did amazingly well and can be very proud both of our individual and of our team performance:
Victor Geraedts needed less than 22 minutes to finish and secured a fantastic 49th place out of more than 17,000 male runners.
Our fastest woman, Carina Rampp, finished the race in only 34 minutes and in 414th position of over 9,000 female runners.
In the team competition for men, our quickest five runners secured an outstanding 74th place out of about 3,000 teams in all.
In the mixed team competition (made up of 3 men and 2 women), we ranked 199th of approximately 3,200 teams.
Last but not least, we were the best Munich Max Planck Institute. :-)
Congratulations everyone! We are already looking forward to next year's race. May the weather be with us!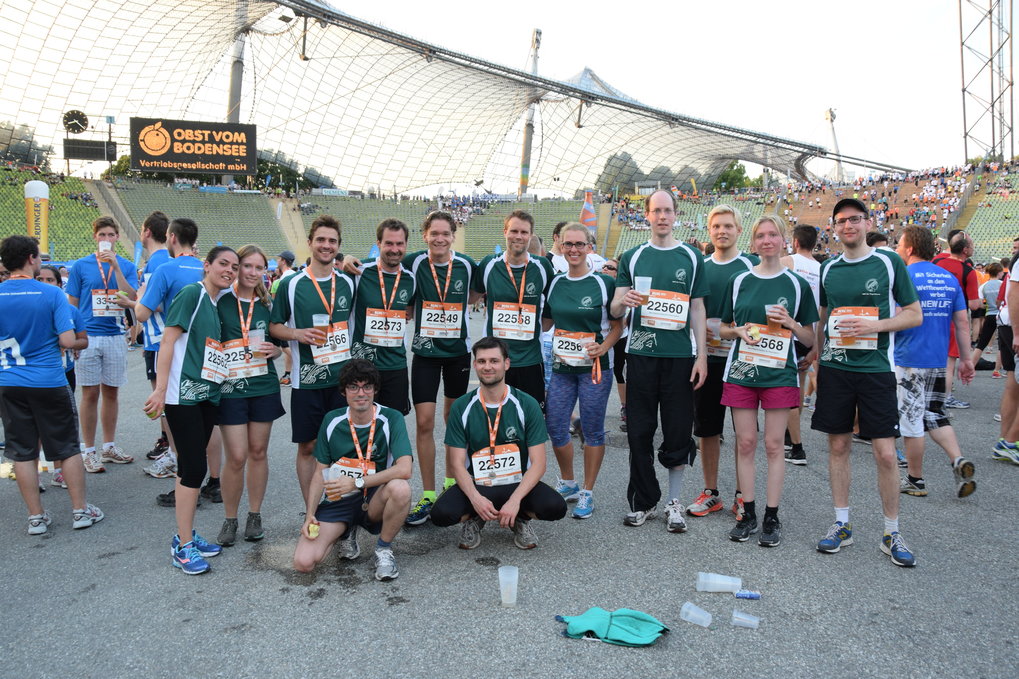 CT/AN